✅ No need of credit card
✅ Free Kilometers
✅ Full Insurance
*Amgrental cars are available to drivers of 21 years of age.

Whithout deposit
Here at AMG rental we're offering car hire services with no deposit required except in minimal cases.

Low rental prices
Save time and money by enjoying high quality services with the best car rental rates.

24 Hours Support
We are always by your side whenever you need us. Immediate car replacement in case of damage or accident.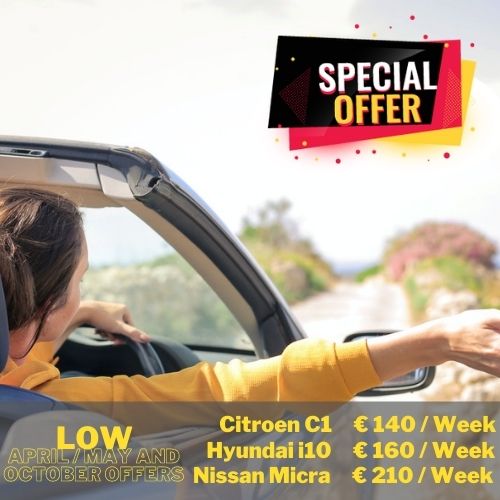 Fantastic service and cars
Hired a car 3 times during a 5 week stay on Crete. Was even very fortunate to receive an upgrade for one of my reservations. Staff were extremely helpful and responsive.
Nissan micra
Five start service
Polite and very helpful staff .
Very Good value and super selection of cars .
Merci!!!
Merci pour votre service, la voiture était bien nouvelle.!
Tout ce que nous avions convenu était fait.
Le transfert de la voiture n'aurait pas pu être plus facile.
Votre service est vraiment parfait.Merci!
Smooth hiring process.
Just a quick message to thank you
Worth to chose them!
I am always spreading the good word about the fabulous service and simple price structure with no hidden costs that you offer and will continue to do so.
What Do You Know About Us
AMG can cover every car rental needs with leading comprehensive services in the industry. Our services will leave satisfied even the most demanding customers. Rent a clean, well-maintained and new technology vehicle without compromising quality of service. You can proceed with your reservation without requiring a credit card or a deposit.
Have a Questions?
Feel free to ask...